On Saturday I was invited to Walker HQ for their #WalkerFictionFest an event highlighting their titles from July to September using the theme from the book Remix by Non Pratt. This was my first publisher event and I couldn't believe how amazing it was.
As part of the event we were introduced to two headlining authors of 2015 as well as an amazing established author of the fantasy genre too. All where new to me. We also met some design artists and editors and of the course the lovely publishers behind Walker books. It was very exciting yet for me very overwhelming.
(I do apologise in advance for my picture quality, could be my nerves showing through!)
From left to right we have

Katie Everson

, Lauren James and

Zoë Marriott
Both Katie and Lauren are brand new authors to young adult and I think they are ones to look out for. Katie is such a lovely author, they all were really, we got to hear a snippet of her upcoming novel
Drop
and I had goose bumps from just that section. Katie is a cover designer herself, at Bloomsbury that I later found out, you can find some of her designs
here
. So many beautiful covers that we have loved over the years, including John Green and Sarah Crossan. She is quite clearly very talented, she even said that anyone can be creative, whatever makes you happy and she has the best of both worlds. She was very nervous, bless her as this was her first real event. Here is a little bit about the debut novel releasing on August 6th.
I wasn't always like this. I know what you're thinking: druggie, junkie, wreckhead, trashbag. But I'm not sticking needles in my arm or sleeping on the streets, or stealing to feed the habit. I'm not one of those.





Carla has just moved to London and starts at yet another new school; she is desperate to fit in. Though she makes a couple of friends, she soon meets the charismatic, good-looking Finn and their whirlwind romance begins. Carla, an A student and gifted artist, lets her schoolwork slip as she enters Finn's world – a world of partying and drugs. Friends tells her that Finn is no good – even his brother, Isaac. But Isaac has an ulterior motive, doesn't he? Is either brother right for Carla?
Next, we had the lovely Lauren James,with her debut
The Next Together
, Laura is a recent graduate of university and this novel was outlined from a very young age. It about two people who are reincarnated through different timelines each finding themselves in different personas and eras. Again, what I loved how it's such a different contemporary all together and I always adore a time travel novel. When she read a excerpt, it was completely different, style, plotline and your just sucked into that timeline...my next thought was I want more. This for the fans of any time travels books, for example The Time Traveler's Wife but for younger readers. Her is a little more about it....
How many times can you lose the person you love?



Katherine and Matthew are destined to be born again and again, century after century. Each time, their presence changes history for the better, and each time, they fall hopelessly in love, only to be tragically separated.





Spanning the Crimean War, the Siege of Carlisle and the near-future of 2019 and 2039 they find themselves sacrificing their lives to save the world. But why do they keep coming back? What else must they achieve before they can be left to live and love in peace?





Maybe the next together will be different...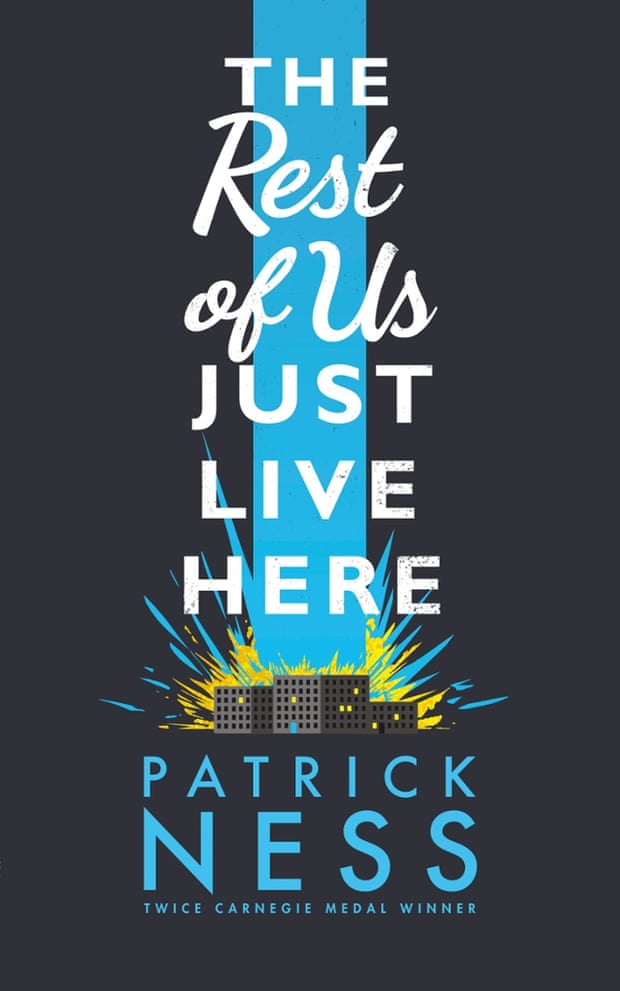 Other books that were mentioned included
The Rest of Us Just Live Here
by Patrick Ness, we had video of him reading a bit of his and I couldn't stop laughing, I think it's about time that I break the ice with Patrick and start reading some of his books. My most anticipated sequel and one of my favourites of 2015,
The White Rose
, which I'm beyond excited about. I had to try and contain it...I tried I really did! That is one too look out for in September/October!
We also met and heard from some cover designers. As you can from above The Mortal Instruments will be getting a new makeover in July and I have to say they are gorgeous. I was able to get a copy of the first book in my little goody bag. Some of the process into the designing them was insane but they certainly aren't afraid of detail. In the symbols are mini illustrations or imprints of what that book in the series represents. Out of the original covers and these I think I actually more inclined to these ones. And also the designing of Lauren's book and to make it seem unique but also timeless with the various layers of the eras.
It's fair to say that I was in element when it came to the books and the authors, however sadly I did feel very overwhelmed and the mingling in between unfortunately wasn't my favourite part. I'm very shy and can feel quite stressed sometimes when it comes to the meeting people part even though I talk on Twitter it's not the same at all. But I did go home with a bag of awesome goodies. *Squeals*