Sci-Fi November
is well and truly back. After doing it last year through the lovely Rinn from
Rinn Reads
, Sci-Fi November has a new home but with new members to the mix and this time it's going to be even BIGGER! I've been planning this for a long while, and whilst I'm a little late with the intro post I can't wait to read and fangirl over Sci-Fi.
When it comes to reading Sci-Fi I can be in a very picky mood, but recently, I've come into to some fabulous novels this year such as
The Jewel
by Amy Ewing and
Tempest
by Julie Cross. Seems so little, but I have to be really gripped in order to enjoy them. I guess you could say its a slippery genre with me. But TV and Film however, is another thing entirely, we have had some awesome films this year as well as TV shows;
Divergent
,
The Maze Runner, The 100
and
Big Bang Theory (obviously).
I have also been introduced to many classics this year for the first time,
Alien (s),
Terminator (s)
and
Predator (s).
Let the Fun begin...
As part of Sci-Fi Month I'm also taking part in Dana's (
The Nerdy Journalist
) Sci-Fi Read-along. which is taking place throughout the whole of November which is awesome:
My goal for this month is 3...it's a safe bet as I'm pretty busy this month sadly. But if I can beat it then I'd like to read 5 if I can! Sadly, I won't be able to start any books until next week *sighs*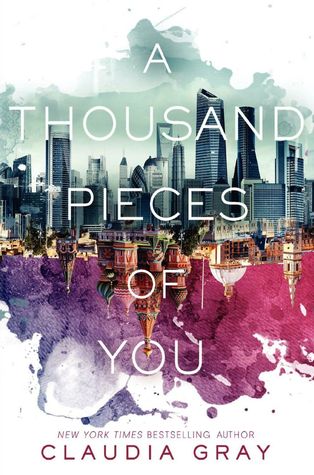 *Myself and Dana are reading A Thousand Pieces of you together, so if you would like to join us then let us know on the comments or through twitter @NverJudgeaBook
Are you taking part? Have you read any really good sci-fi books? Let me know. Don't forget to stop through the whole of this month, I have lots planned.....