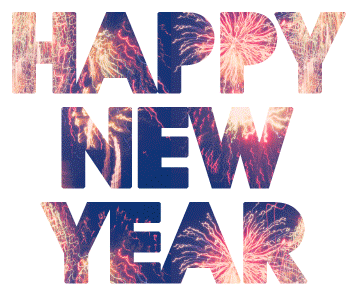 Hi Everyone, and a very Happy New Year to all of you! 2016 has been a year for me and a brilliant one at that. Aside from the crap that's happened in the news personally long myself, and my family are happy and healthy that is all I care about. Before I end 2016 completely here is the highlights for me, both personally and bookish.
Pic 1: Turning 21...I'm Old! 😋😜- Ha I'm only joking, a big milestone but I don't feel any different. I had a very special day and my family and boyfriend each made it special in their own way. Plus Harry Potter's World was one of my gifts and it was truly amazing. I was buzzing for days after I went. It truly is magical.
Pic 2: Bookish Events - #YALW at the Southbank was the only event I went to this year as every other was when I was busy - this was perfect. I thought the atmosphere was amazing, met new authors and discovered new books and the panels were amazing. #YALW outdid themselves thats for sure.
Pic 3: New Job - It all happened last year - turning 21 and a new job from a Public Library Assistant to a Secondary School Librarian, a job that I absolutely adore. So much to do, it's still in the early stages of completely being how I want it to be too but hopefully 2017 was see the completion of it.
Pic 4: 15 minutes of Fame - So when the Supermoon came around this year, I got my tripod and camera and took a picture of it. I tweeted it to a couple of weather people on TV and the next evening my picture was on TV for the entire day the weather was on. That was an amazing feeling.
My Most Anticipated books of 2017
One of the most important things, when it comes to this post, which I think you would agree, is the books that I am most looking forward to reading for the next year. I've been lucky that last year I loved every book I anticipated and also new discoveries as well. There are some amazing books coming up and I'm lucky enough to have a few of these already as early copies from the lovely publishers.
Last year I admit the only regret is that I didn't finish my Goodreads Reading Challenge, only managing 45 books isn't like me at all but with work and life it's been rather hectic. But with school holidays I should have much more time on my hand for reading.
Another bookish goal is to read the Harry Potter books - your probably thinking 'you haven't read it?!' but I haven't not since I was 7 and I only read a couple of them so after getting the HP Hardback covers for Christmas that is one of my goal for 2017.
In other news...
I have lots planned for my work, I have a Book Week planned and two author visits planned including Sara Barnard and the Corr sisters. So it's going that's for sure. And Fifty Shades Darker is out in February which I seriously can't wait for!!! Ahhh!
So that's it, all there is left to say is Happy New Year and I hope 2017 is happy, healthy, wonderful and read lots of amazing books.